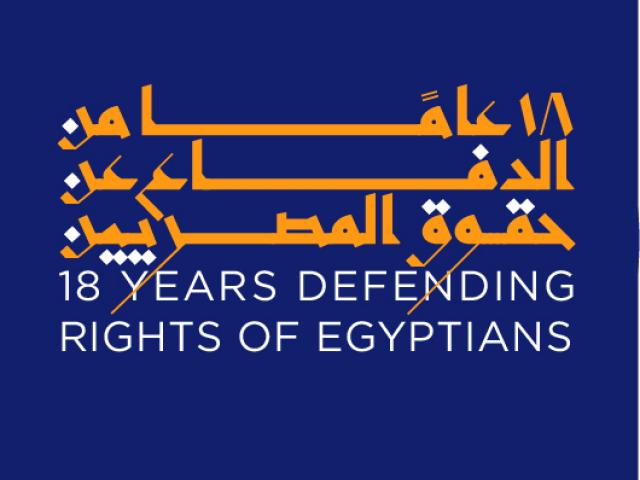 EIPR Appreciates Solidarity Campaign and Pledges to Defend Rights of All Egyptians
Press Release
5 December 2020
The Egyptian Initiative for Personal Rights (EIPR) is thankful to all who took part in a solidarity campaign within and outside Egypt after its senior staff members were detained in mid-November. The organization is indebted to everyone who helped and facilitated the release of the three EIPR staff members, namely Gasser Abdel-Razek, Karim Ennarah and Mohamed Bashee, late on Thursday. 
EIPR believes that this world-wide support presented a good example of what could be achieved despite the severely shrunken space for civil society at large and the gagging of all professional and pro-democracy voices in Egypt's mainstream media. 
EIPR would like to underline that the baseless charges against the freed staff members have not been dropped yet and that the case under which they are investigated has not been closed either. The organization also still faces an Attorney General's decision to freeze its assets including bank accounts. This order has to be upheld, or struck down, by a counter-terrorism circuit of the Court of Appeal on Sunday, the 6th of December.
EIPR urges the government to respond positively to repeated applications to allow the organization to undertake its activities under the umbrella of the Egyptian Associations and Civil Institutions Law (popularly known as the NGOs Law) instead of its current fully legal status as a limited liability company subject to the Companies Law and registered with the General Authority for Investment and Free Zones (GAFI).
EIPR draws attention to the fact that Patrick George Zaki, a researcher at the organization, remained in pretrial detention since he was arrested in February on absurd and generic charges similar to those levelled at EIPR directors released two days ago. Zaki's next  hearing is scheduled for Saturday, the 5th of December, before a criminal court.
What EIPR has been facing is part of a crackdown on civil society organizations in Egypt. The organization believes that the price paid by the just released staff members is but a small example of the untold suffering of thousands of detainees whose lives are almost frozen and wasted in lengthy pretrial detentions, or serving sentences issued under constitutionally-contested laws. 
EIPR is determined to continue defending the rights of all those in detention and advocating for lifting restrictions on media organizations, professional and labor unions, political parties, and civil society organizations thus ensuring the exercise of public freedoms guaranteed by the Egyptian Constitution.
EIPR believes that the unprecedented solidarity campaign during the past two weeks is a clear evidence that its efforts have not been in vain. Rather, it will inevitably bear fruit no matter how disappointing the current reality seems. Finally, the organization is indeed thankful and grateful to all the support it received and pledges to work even harder  in order to defend the rights and freedoms of all Egyptians without despair.