Files: Egyptian Constitution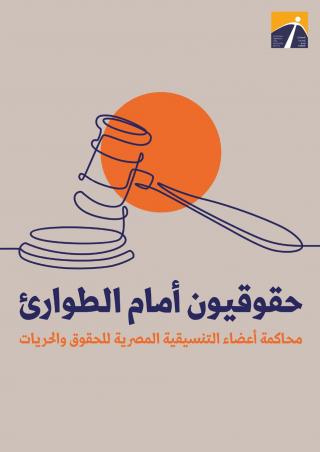 (EIPR)  issued a report titled "HRDs in front of emergency court: the trial of members of the Egyptian Coordination for Rights and Freedoms (ECRF)" in which it called for the acquittal of lawyers Hoda Abdel Moneim, Mohamed Abu Huraira, Ezzat Ghoneim, and Mrs. Aisha Al-Shater, members of ECRF, after they were indicted in connection with the Supreme State Security Emergency case no. 1552 of 2018, in which the ruling will be issued next Sunday, March 5, 2023.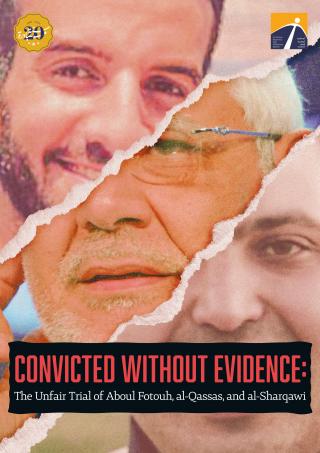 Today, January 19, 2023, EIPR issued a report titled "Conviction without Evidence: The Unfair Trial of Abu Al-Fotouh, Al-Qassas, and Moaz Al-Sharqawi," in which it called for the abolition of the lengthy prison sentences issued in Emergency State Security case 1059 of 2021 against 25 defendants, including former presidential candidate and head of the Strong Egypt Party, Abdel-Moneim Aboul Fotouh (15 years), his deputy, Mohammed Al-Qassas (ten years), and former student leader, Moaz al-Sharqawi (ten years).
Press Release
27 Sep 2022
In the run up to the UN Climate Change Conference 2022 (COP27) taking place in Egypt's resort town of Sharm El Sheikh from 7 to18 November 2022, the undersigned organizations, groups and individuals note with great concern the human rights situati
Press Release
23 Jun 2022
Human rights defender Mohamed El-Baqer must be released immediately and unconditionally, stated 20 human rights organisations.
Press Release
10 Mar 2022
EIPR welcomed the decision of the Zagazig Criminal Court on Wednesday, February 23, 2022 - to release Quranist researcher and blogger Reda Abdel Rahman without bail pending investigations in Kafr Saqr emergency state security misdemeanor N
Pages