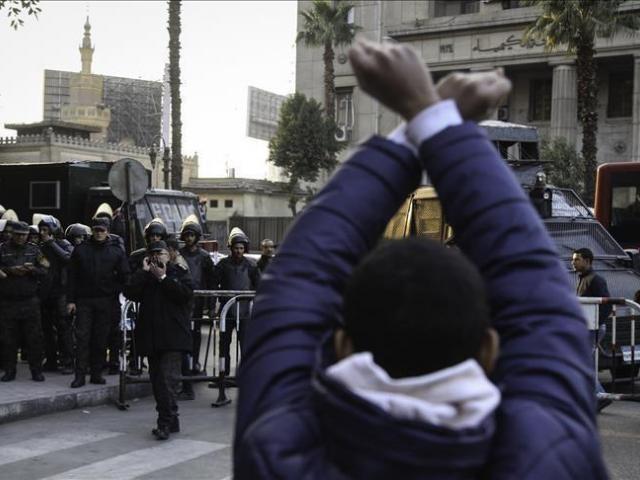 For the first time in 20 years: Egypt's human rights record scrutinized by UN Human Rights Committee
Press Release
27 February 2023
The United Nations Human Rights Committee will hold a two-day session this week to examine the Egyptian government's implementation of the International Covenant on Civil and Political Rights (ICCPR), which Egypt ratified in 1982 and thus became part of Egyptian legislation.
Representing the Egyptian government before the Committee will be a delegation headed by Egypt's Minister of Justice, Counselor Omar Marwan, with representatives of the Public Prosecution Office, the Ministry of Foreign Affairs and the National Council for Women among other state entities.
The UN Committee will discuss Egypt's record tomorrow, Tuesday, February 28, from 4 to 7 pm, and the session will resume on Wednesday, March 1, from 11 am to 2 pm (Cairo time). The session will be broadcast live with Arabic interpretation on the UN website.
The Committee will also hold a closed briefing for Egyptian and international human rights organizations tomorrow morning, in which the Egyptian Initiative for Personal Rights (EIPR) will participate via video link, in light of the ban on its executive director and a number of its members from traveling outside Egypt since 2016 without trial.
Last January, EIPR submitted to the Committee a joint parallel report with a number of independent human rights organizations. The report addressed freedoms of expression, association, assembly, privacy, as well as issues of torture, arbitrary detention, prison conditions, and fair trial rights.
The UN Human Rights Committee is made up of 18 independent international experts who are elected by the 173 states parties to the ICCPR. 
The Committee will issue its concluding observations and recommendations to the Egyptian government at the end of its current session, which runs until March 24. The last time the Committee discussed Egypt's record was in 2002.
To view the government report and the reports of human rights organizations submitted to the Committee