Files: Counter-terrorism &Human rights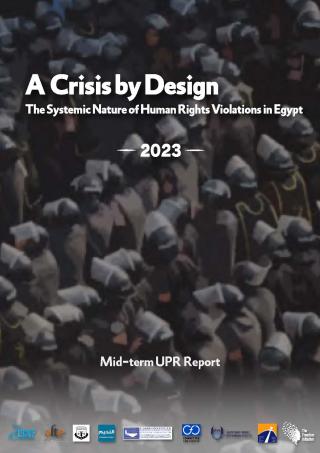 The human rights crisis in Egypt has persisted and even worsened over the last three years, as confirmed by the mid-term report submitted by the Egyptian Taskforce for Human Rights* to the Universal Periodic Review (UPR) mechanism at the United Nations, titled 'A Crisis by Design: The Systematic Nature of Human Rights Violations in Egypt'.  
Press Release
27 Sep 2022
In the run up to the UN Climate Change Conference 2022 (COP27) taking place in Egypt's resort town of Sharm El Sheikh from 7 to18 November 2022, the undersigned organizations, groups and individuals note with great concern the human rights situati
Press Release
26 May 2022
After a remand detention that lasted for more than 5 years, and despite a verdict of his acquittal, Ahmed Sabry Ali Nassef appeared today before the Zawya Prosecution. He was investigated in connection with Zawiya Misdemeanor No.
Press Release
10 Mar 2022
EIPR welcomed the decision of the Zagazig Criminal Court on Wednesday, February 23, 2022 - to release Quranist researcher and blogger Reda Abdel Rahman without bail pending investigations in Kafr Saqr emergency state security misdemeanor N
Pages