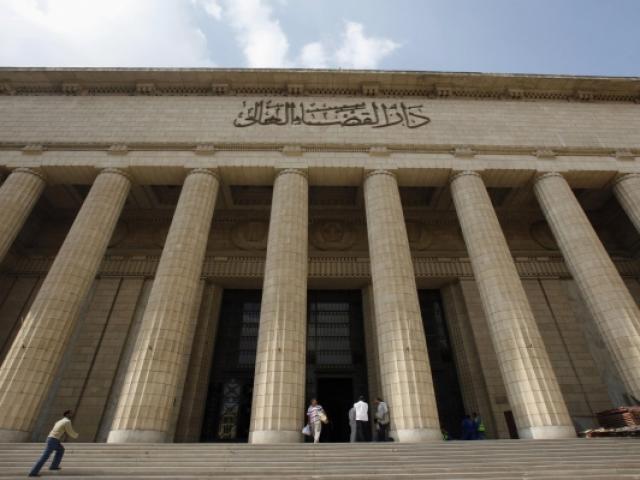 Titan Cement workers in Wadi al-Qamar acquitted of company's charges
News
25 July 2016
The Dekheila Felony Court on June 28, 2016, acquitted all former workers with Alexandria Portland Cement-Titan of charges brought against them by the company in case 23944/2015.
The incident in question occurred in February 2013 when several workers at the Titan cement plant, subcontracted to Titan through labor supply companies, staged a sit-in at the company headquarters. The protesting workers demanded wage parity with Titan plant employees, who did the same jobs for much higher wages, as well as other social benefits and services. The workers said that some of them had worked at Titan for more than 12 years and performed jobs that were a core part of the production process. The workers argued that Titan's actions had violated Egyptian labor law, and the standards of the International Finance Corporation (IFC), which finances the company. IFC standards require fair treatment, non-discrimination, and equal opportunity for workers. The workers have already filed a complaint with the IFC's Office of Compliance Advisor/Ombudsman (CAO) in April 2015 detailing the company's violations.
The workers said they staged the peaceful sit-in after having exhausted all bargaining channels with the company. The sit-in lasted two days, during which time no company representative came to negotiate with them. At dawn on the third day, Central Security Forces attacked them without prior warning and dispersed the sit-in with force and violence and the protesting workers were arrested. Some workers sustained serious injuries and fractures due to the violent dispersal.
The company accused the workers of many charges including damaging company property, engaging in violence, and forcibly detaining company employees, ( police report 1477/2013/Dekheila administrative ). Pursuant to this, the prosecution detained 18 workers for 50 days before releasing them pending judicial decision.
The workers faced a crisis again when, three years later, the case was suddenly referred to a felony court. The workers said that the company's allegations were baseless as proven by the court and this led the judge to acquit all of the accused, both those tried in presence and in absentia. They also said that they lost their jobs, were subjected to insult, incarceration, and physical violence, and some sustained permanent disabilities though they committed no crime save demanding their rights from Titan Cement company.