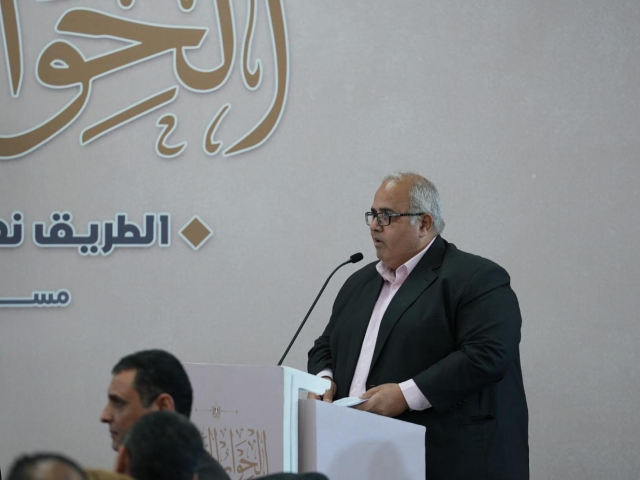 EIPR: Release of leading unionist Mohamed Zahran after 10 days welcome but political detention remains systemic
Press Release
18 September 2023
The Egyptian Initiative for Personal Rights (EIPR) said the release of leading unionist Dr. Mohamed Zahran late on Saturday was a positive step to correct a mistake that should not have been made. But his arrest recalled the tragedy of thousands of political detainees still arbitrarily deprived of their liberty in violation of their constitutional rights.
Zahran, the founder of the Independent National Union of Egyptian Teachers and one of the experts participating in the Education Committee at the National Dialogue, was summoned to the National Security Sector (NSS) headquarters in Abbasiya, Cairo, on the evening of 5 September. This came after he announced his participation in an event that was scheduled to be hosted by the Conservative Party on 10 September on the occasion of Egyptian Teacher's Day. 
He was brought before the Supreme State Security Prosecution on 6 September, which remanded him in custody for 15 days on charges of joining a subversive group and spreading false news. This came against the backdrop of his years-long activism to defend teachers' rights and demand the independence of the official Teachers' Syndicate, where elections have not been held since 2014.
EIPR called for dropping the charges levelled at Zahran, who, despite his release, is still subject to prosecution or re-arrest on the same fictitious grounds. The organization reiterated the need to immediately end the systematic use of political detention, and the release of all those held in pretrial detention or sentenced for political reasons.