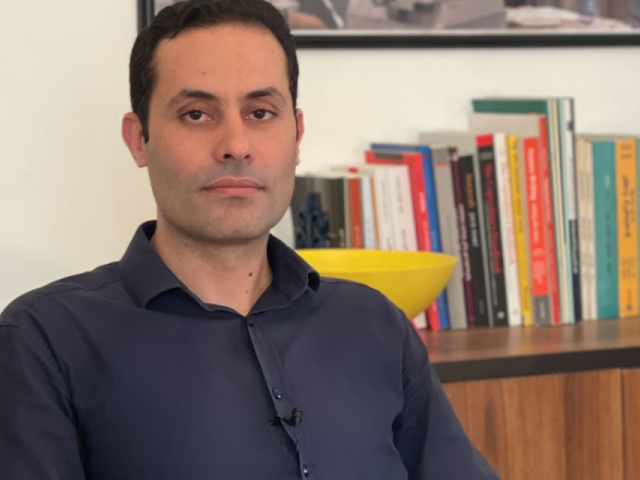 35 members of Ahmed Tantawi's presidential campaign detained in crackdown in 13 governorates
Press Release
16 September 2023
The Egyptian Initiative for Personal Rights (EIPR) said the National Security Sector (NSS) arrested at least 35 volunteers in the campaign of presidential hopeful Ahmed Tantawi in 13 governorates over the last three weeks.
Some of the volunteers were arrested from their homes, workplaces or while on their way to meet Tantawi, while others were summoned to the closest National Security offices where they were detained.  
After several days of detention in undisclosed places, th NSS moved them to Cairo and brought them before the Supreme State Security Prosecution, which charged them with "membership of a subversive organization" and disseminating false news, and remanded them all in custody.
The EIPR documented the names of 35 volunteers who were arrested and detained in different governorates as follows: Gharbia (5), Minya (5), Cairo (4), Giza (3), Qena (3), Sohag (3), Dakahlia (3), Menoufia (3), Sharqia (2), Damietta (1), Alexandria (1), Kafr El-Sheikh (1) and Qalyubia (1).
The crackdown began on or around 25 August, but most volunteers were arrested after being summoned to National Security offices in different governorates on the evening of 12 September. A source in Tantawi's campaign said the whereabouts of some of those arrested are still unknown.
The EIPR said that 29 of those arrested were brought before the Supreme State Security Prosecution in New Cairo on 14 September. EIPR lawyers attended the interrogation sessions with a number of them. The prosecution did not present the detainees with any specific incidents or evidence, nor were they questioned about Tantawi's campaign. However, the detainees stated that they were interrogated at NSS solely about the reasons they filled their data in an online volunteering form that Tantawi's campaign had posted about two months earlier. All the detainees were transferred to the 10th of Ramadan Prison pending investigation into Case No. 2123 of 2023 (Supreme State Security).
The EIPR strongly condemned this unlawful crackdown, which targets citizens not even because of their peaceful political activism, but simply for expressing their intention to legally engage in the campaign of an opposition candidate. The launch of this nationwide, coordinated crackdown even before the National Election Authority opens the door of candidacy in the upcoming presidential elections leaves no doubt about the intentions of the security services (and the complicity of the State Security Prosecution - to shield the president from any potential competition or even campaigns of his rivals, just as happened in the last infamous elections in 2018.
The EIPR calls for the immediate release of the detained volunteers and urges the judiciary and the National Election Authority to assume their constitutional responsibility for protecting citizens' right to political participation.