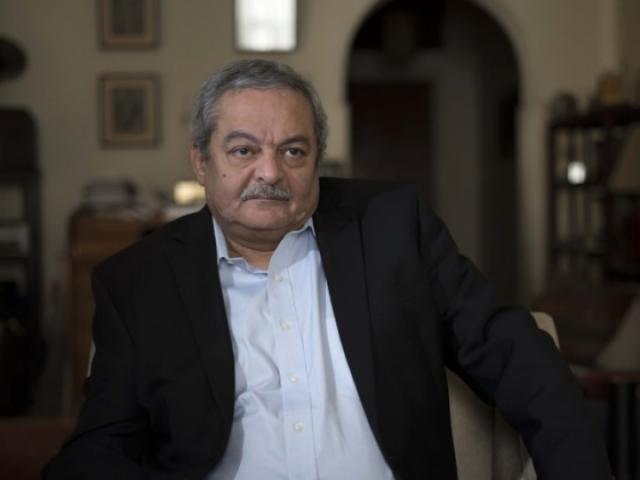 Arbitrary pretrial detention used to punish opposition figure Hisham Kassem
Press Release
24 August 2023
The Egyptian Initiative for Personal Rights (EIPR) has called for the immediate release of publisher Hisham Kassem, the chairman of the board of trustees of the liberal Free Current and the former head of the Egyptian Organization for Human Rights. EIPR has condemned the Public Prosecution's decision to refer Kassem – while in detention – to the Economic Misdemeanour Court for a trial session on 2 September on charges of slander, defamation, assaulting a public servant, intentionally disturbing others, and misusing social media.
EIPR stresses that depriving Kassem of his liberty on the basis of these flimsy allegations contradicts the principle of the presumption of innocence. The move lacks any justification for pre-trial detention and clearly reflects the authorities' intention to target him because of his political activity and for using his right to express his opinion.
Kassem was referred to trial on charge of insulting and slandering Kamal Abu Eita, the former minister of manpower and member of the Presidential Pardon Committee. This was followed by officials at the Sayeda Zainab police station filing a complaint accusing Kassem of insulting, slandering, and assaulting them. On 20 August, the South Cairo Public Prosecution Office launched an investigation into complaint No. 5007 of 2023 (Administrative/Sayeda Zainab), in which Abu Eita accused Kassem of insulting and slandering him. The prosecution decided to release Kassem on bail of 5000 pounds, but Kassem refused to pay the bail and had to spend that night in detention at the Sayeda Zainab precinct. The following day, August 21, Kassem was brought before prosecution and was shocked to find out that two police officers and a sub-officer from the Sayeda Zainab police station submitted a complaint accusing him of verbal assault against public officials. Kassem denied the allegations, but the Public Prosecution remanded him in custody for four days pending investigation. On 22 August, the Public Prosecution issued a decision  combining the two complaints and referring Kassem to the First Circuit of the Economic Court for a trial session on 2 September, without considering the decision to renew his remand detention.
EIPR warns against increasing reliance on citizens' allegations of insults, slander, or "intending to cause nuisance" charges as a pretext to target political opponents, writers, journalists, and content creators on social media platforms. It stresses that the detention of Kassem over these complaints is a serious negative development of a general trend that emerged last year in a number of incidents, notably including the investigation of three female journalists from the Mada Masr website in September 2022 and their release on bail for carrying out their journalistic work. The investigation was based on complaints filed by some members of the Nation's Future Party that contained the same allegations referred to above.
EIPR stresses that complaints of insult and slander using media or other publication platforms do not meet the conditions included in the law that justify pretrial detention or bails; as there is no fear that the accused will destroy or tamper with evidence, or that undue pressure will be placed on complainants, whistleblowers or witnesses. Moreover, the accused in such complaints clearly do not pose a significant danger or threat to society.
The EIPR also warns of the risk of relying on loosely worded articles that criminalize the so-called "misuse of social media" or "nuisance" using communication tools, whether those provisions included in the Penal Code, or in the laws regulating telecommunications and combating cybercrimes. EIPR reiterates its call for the House of Representatives to expunge these laws from those extremely loose provisions, or to re-define them in a more precise and coherent manner that limits the violations to telephone or electronic tracking and harassment. Expressing an opinion about a public servant or a public figure using any means of publication should never be deemed a "criminal nuisance".
EIPR stresses that detaining Kassem and referring him to a speedy trial conveys a negative message to dissidents, journalists, opinion writers, and even regular social media users to the effect that they could be subjected to security targeting and judicial prosecution, based on laws that flagrantly contradict the constitutional guarantees of freedom of expression. And, moreover, that  the practice of unjust and unjustified use of the power of pretrial detention continues to grow.