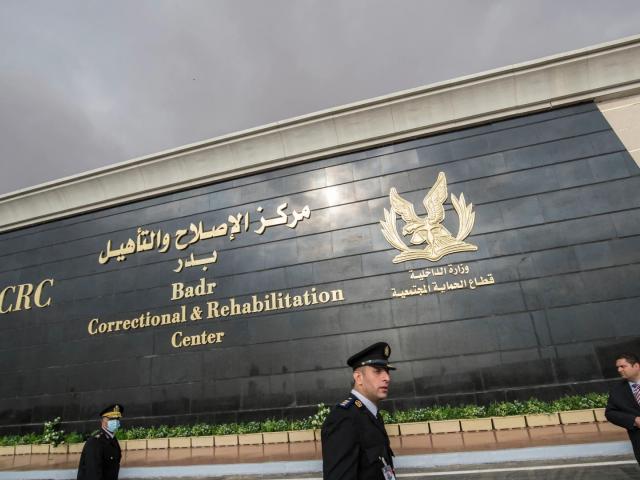 EIPR and AFTE file criminal complaint after political prisoner Ahmed Orabi is assaulted and sexually harassed in Badr Prison
Press Release
14 June 2023
the Egyptian Initiative for Personal Rights (EIPR) and the Association for Freedom of Thought and Expression (AFTE) submitted today a criminal complaint to the Public Prosecutor's Office demanding investigation of the torture and sexual harassment of political prisoner Ahmed Abd Orabi, who is in pre-trial detention in case 2094/2022. 
According to his family, Orabi was subjected to these abuses during his transfer from Badr 1 to Badr 3 prison last month after he complained to the guards that his handcuffs were too tight. The complaint, which was registered under No. 33043/2023, noted that Orabi reported the incident when he appeared in the subsequent detention renewal hearing, barefoot and with his head shaved, on June 5. 
At the renewal session, the Cairo Criminal Court's Terrorism Circuit decided to renew Orabi's detention for another period of 45 days pending investigations. Orabi informed the court of his transfer to the Correction and Rehabilitation Center in Badr Prison 3 last month as a form of punishment, due to his objection to the ill-treatment he received from one of the recruits in Badr 1..
Orabi was arrested from his home on November 6, 2022, apparently in relation to several posts he wrote on Facebook commenting on political and economic events. However, the arrest report was dated November 20, two weeks after the actual date of the arrest.
Orabi faces charges of joining a terrorist group, financing terrorism, instigating a terrorist crime, being complicit in a criminal conspiracy to commit terrorism, publishing and disseminating false news, and using the internet to commit terrorism.
Orabi, who had lost his left eye in the clashes with the police on Mohamed Mahmoud Street in 2011, is currently subjected to deliberate medical neglect; the prison administration had previously refused to refer him to an orthopedist and a neurologist, although the state security prosecution office had ordered the referrals.