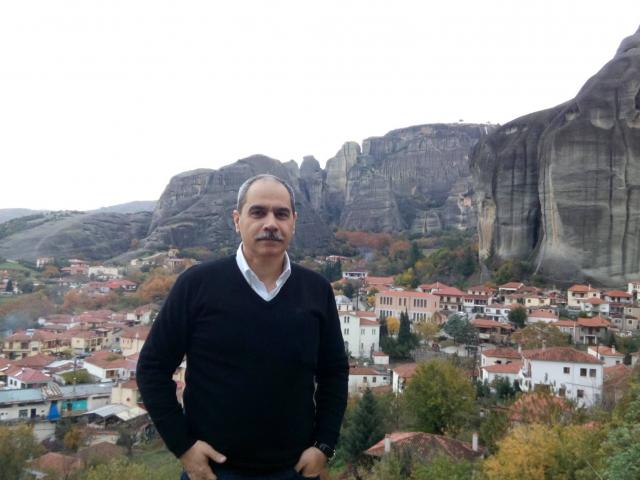 In an unprecedented escalation: State Security Prosecution Orders The Detention of EIPR's administrative manager
Press Release
15 November 2020
In an unprecedented escalation for the Egyptian Initiative for Personal Rights, a security force arrested Mohamed Bashseer, the Administrative Manager at EIPR from his home after midnight on Sunday the 15th and detained him for more than 12 hours in a State Security Sector facility, before he appeared in the Supreme State Security Prosecution in the Fifth Settlement district. At the SSSP he was questioned regarding EIPR's work, its latest publications and its legal aid work Whereas the questioning at the SSI facility focused on a visit to EIPR on 3 November by a number of ambassadors and diplomats, where the discussion revolved around enhancing human rights in Egypt and globally.
The Supreme State Security Prosecution started questioning him and accused Mohamed of the following:
Joining a terrorist organisation with knowledge of its purposes
Using a personal account on the internet to spread false information that undermines public security
Committing one of the crimes of funding terrorism
Broadcasting false news and statements that undermines public security and harming national interest
The prosecution did not confront Mohamed Basheer with reliable investigations or evidence, but instead referred to what it called "investigations that unconvered a mobilisation that aims to spread false information and baseless rumours".
The prosecution then issued its decision to remand Mohammed Basheer in custody and to resume the questioning at a later date, and added Basheer to case 855/2020. Several other activists and human rights professionals are charged and remanded on account of this case - including lawyers Mohammed El Baqer and Mahinour El Masry. The detention of Mohammed Basheer is just the latest episode in the ongoing crackdown that aims to intimidate and scare legal and human rights professionals as well as social and political activists. This cannot be seen outside of the general authoritarian and repressive context, which is dealing one blow after another to the most basic of rights and freedoms guaranteed by the Egyptian constitution and international norms and agreements. The basis of this renewed crackdown has consistently been a set of extremely broad and vague charges, that Egyptian legislation is now awash with.
EIPR demands the immediate release of Mohammed Basheer and everyone of the human rights professionals and activists being investigated as part of that same case. We also demand the dismissal of all charges against him and an immediate cessation of the ongoing crackdown on activists and others who are being investigated in similar cases.